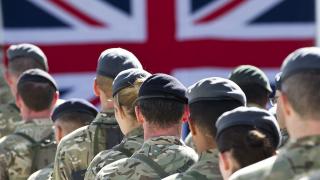 A parliamentary committee has published evidence submitted by UNA-UK to an inquiry examining the UK's five-year National Security Strategy. Our submission makes the case that the UK should show greater leadership on the world stage in order to fulfil its own objectives, and that upholding international laws and norms is in the UK's national interest.
Published in November 2015, the National Security Strategy and Strategic Defence and Security Review (NSS/SDSR) sets out Britain's approach to peace and security issues over the next five years.
As well as engaging with the public consultation on the NSS/SDSR, UNA-UK submitted evidence to an inquiry launched by the Joint Committee on the National Security Strategy. The inquiry examines the extent to which the new Strategy is an effective and "practical guide" to responding to security threats in the UK.
The evidence states that the NSS/SDSR "presents a welcome broadening of the UK's national security approach" by recognising that the UK's security depends on global solutions to cross-border challenges. However, it also makes a number of recommendations for strengthening the document, including placing more emphasis on the UK's own conduct in protecting universal values at home and abroad:
The UK's approach to human rights forms part of its reputation and soft power, and perceived failure to live up to the highest international standards is likely to hamper the UK's ability to further its interests in international fora, and to damage the rules-based international order. 
UNA-UK's submission also underscores the need for the UK to invest more energy in the UN and UN initiatives, outlining three ways in which the UK could do this: strengthening UN peace operations; improving UK capacity to prevent atrocity crimes; and bolstering multilateral nuclear disarmament efforts. 
Natalie Samarasinghe, UNA-UK's Executive Director, said:
Politicians on both sides of the Brexit debate must recognise the importance of demonstrating that the UK is not retreating from the world. Our submission sets out concrete steps for the UK to show that it will continue to be an active player on the global stage.