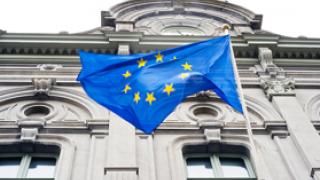 UNA-UK welcomes the recent resolution passed by the European Parliament, calling for an EU-wide ban on arms exports to Saudi Arabia until alleged breaches of international humanitarian law in Yemen have been fully investigated. 
While not legally binding, the resolution passed on 25 February adds yet more pressure on the British Government to suspend its export licences to Saudi Arabia, which were valued at almost £3 billion in 2015. These licences provided for the export of bombs, grenades, rockets, missiles and other devices - all of which are subject to stringent international arms controls.
UNA-UK is concerned that weapons sold by the UK to Saudi Arabia are being used against civilians in the conflict in Yemen. Saudi Arabia is currently leading a coalition of states in Yemen which, as stated the resolution, has resulted in the death of 5,979 people, almost half of them civilians, since the conflict began in March 2015. The crisis has left 21 million Yemeni people (82 per cent of the population) in need of humanitarian assistance, the resolution says.
EU member states which are transferring arms to Saudi Arabia without establishing the end-use of these weapons could be in breach of both the Arms Trade Treaty - which the UK helped to establish - and the EU Common Position on arms exports control.
As a member of the UK Working Group on Arms, UNA-UK has long been campaigning for the UK to implement the Arms Trade Treaty to a high standard and adopt a more cautious approach to its exports to countries with poor human rights records. Ahead of the vote, UNA-UK signed a letter by Control Arms to the European Parliament, commending them for bringing to light these potential breaches of international humanitarian and human rights law.
Following the European Parliament decision, UNA-UK urges the UK Government to immediately suspend all arms export licences to Saudi Arabia and launch an independent investigation into the alleged breaches. UNA-UK also urges swift parliamentary scrutiny on this matter by the newly reconvened Committees on Arms Export Controls. 
More broadly, the UK should desist from behaviour which damages the reputation of the Arms Trade Treaty and hampers the emergence of global norms on responsible arms trading. Adopting a more cautious approach which demonstrably puts human rights concerns before commercial interests is central to this effort.
Photo credit: European Parliament