You are here: Defence Minister: United Nations will form key part of National Security Strategy
27 October 2015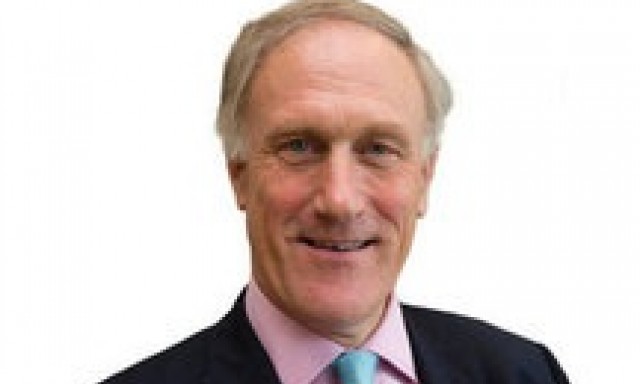 The Ministry of Defence (MOD) has responded positively to a letter from UNA-UK's Chairman, Sir Jeremy Greenstock, which called for the UK Government to invest in strengthening the United Nations.
Writing as Minister responsible for the MOD's relationship with the UN, Mr Julian Brazier said that UNA-UK "has always been held in high regard by the MOD".
In response to UNA-UK's recommendations for strengthening the UK's relationship with the UN in its National Security Strategy (NSS) and Strategic Defence and Security Review (SDSR), Mr Brazier said:
Referring to UNA-UK's specific recommendations on atrocity prevention, Mr Brazier goes on to add that "the UK takes our responsibilities regarding genocide, war crimes and crimes against humanity seriously...this is an area we feel particularly strongly on, and as such has great influence within the MOD".
Mr Brazier also outlines the UK's efforts to continue to make progress on multilateral nuclear disarmament, stating that "the MOD and the UK have been carrying out multiple activities, aimed at making the world a safer place", including the P5 process to build mutual understanding between Nuclear Weapon States and other initiatives within the Conference on Disarmament. 
UNA-UK has sent similar letters to the Prime Minister and Secretaries of State for the Foreign & Commonwealth Affairs and International Development - and their shadow counterparts - as part of its engagement with the NSS and SDSR.   The Prime Minister responded last week outlining the UK's support for a stronger UN, and Justine Greening reiterated the UN's importance to the Department for International Development.  
UNA-UK also coordinated submissions from its members and supporters on what the UK should prioritise as part of the review process.  The NSS and SDSR are expected to be published before the end of the year.
Read Sir Jeremy's letter to the Secretary of State for Defence
More on Keeping Britain global, Peacekeeping