You are here: BRICS in focus: South Africa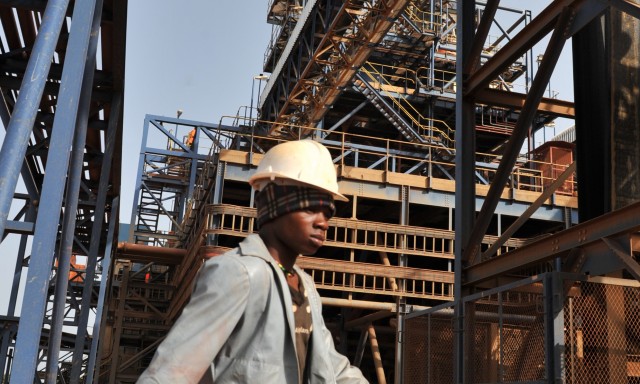 South Africa's transformation from apartheid to democracy is one of the most important developments of our time. The World Bank has described it as "a powerful demonstration of the proposition that a peaceful, negotiated path from conflict and injustice to cooperation and reconciliation is possible". Elections are generally fair and the press and opposition parties free. The economy is well-managed and performing well, bolstered by plentiful natural resources, relatively good infrastructure and modern institutions.
Levels of poverty and unemployment remain high, however, and inequality is severe. For the poor and marginalised, basic services are patchy, especially in education, sanitation and health. The prevalence of HIV/AIDS remains a huge challenge. Although the country scores best among the BRICS for press freedom and anticorruption, maladministration, nepotism and fraud are perceived as widespread – a consequence of the political dominance of the African National Congress, which, unsurprisingly, has won all four elections since 1994. NGOs have expressed concern at the weakening of state institutions, interference with the media and the suppression of dissidents with violence.
On the positive side, South Africa has championed progressive values internationally, pushing, for example, for the adoption of the first-ever UN Human Rights Council resolution on sexual orientation and gender identity. It has also recently moved to a tougher stance on Zimbabwe. At the Security Council, its record is mixed. It stalled progress on tackling the 2010 crisis in the Côte d'Ivoire and, after voting in favour of resolutions on Libya, has not backed action on Syria.
Key events – from the 2010 football World Cup to the 2011 Durban climate conference – have burnished its claim of being Africa's foremost state. (Nigeria, amongst others, tends to disagree.) But many continue to argue that South Africa is too small for BRICS status. Its population is just 51 million and it lacks both the economic and military might of the other four. It is neither a permanent member of the Security Council nor a clear-cut candidate for a seat. Moreover, there are other states – such as Indonesia – that seem to have more potential. Yet its position makes sense if one sees South Africa as a gateway to Africa, which all the other BRICS countries have been courting for investment and natural resources.
Online Exclusives