You are here: BRICS in focus: Russia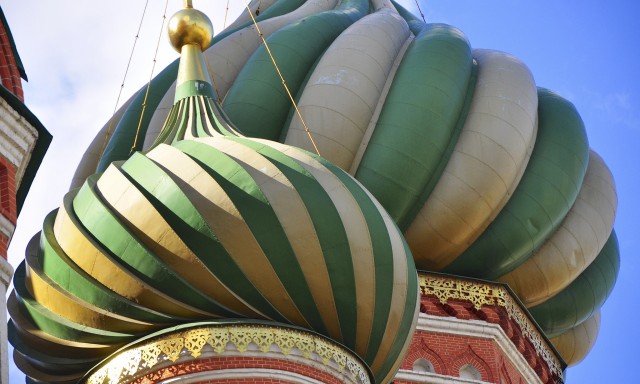 Russia has undergone massive changes over the past 20 years, redefining its political and economic relations with its neighbours and the wider world. It remains a crucial international player due to its permanent seat on the UN Security Council, energy resources and firepower. It has the world's largest nuclear arsenal (although fewer operational weapons than the US) and fourth-largest army. It is the world's biggest oil producer and second-biggest exporter. And it has moved up global GDP rankings since the global downturn, due to high oil prices and fiscal stimulus.
Yet its dependency on oil and gas (which now make up two thirds of its exports) is risky and the country will need to diversify its economy to continue to grow. Its recent accession to the World Trade Organisation should help. An upper middle-income country, Russia's GDP per capita has more than doubled since 2005, to $16,700. Although an equivalent rise in social progress or spending has not occurred, life expectancy, employment, education and health indicators have all improved, though these developments differ greatly from region to region.
The country's declining and ageing population remains a challenge, as do concerns over human rights violations, electoral fraud and corruption. There are widespread reports of attacks on human rights defenders and journalists, and the environment remains hostile for civil society organisations, minorities, and whistleblowers. A culture of impunity persists, particularly in disputed areas such as Chechnya, preventing investigation of extrajudicial killings and disappearances.
At the international level, Russia has supported UN peacekeeping with troops and equipment, but its Security Council veto has often been used controversially, most recently over Syria. But it has shown itself willing to act on a number of issues, including some that are important to its national interests, like Georgia and Iran.
Generally cautious of new norms, it has been sluggish on the environmental front and was recently listed as a country of concern in the Environmental Performance Index, due to overfishing, forest losses and worsening pollution. On the development side, though, the country is re-emerging. A large proportion of its aid is multilateral but it is increasingly seeking to rebuild bilateral aid, trade and investment links in Africa and the Asia-Pacific region.
Photo credit: Sue Kellerman/CC
Online Exclusives