You are here: BRICS in focus: China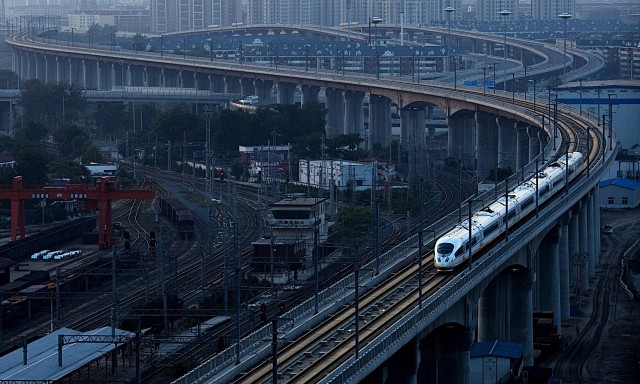 China's 'big power' status would, in previous decades, likely have been explained in terms of its permanent membership of the UN Security Council, its nuclear weapons and increasing military might. It now has the world's largest army and is investing heavily in modernising it. Today, though, most would cite China's remarkable economic growth.
For some 30 years, the country averaged annual growth of nearly 10%, becoming the world's second-largest economy in 2010. It has remained strong during the recent economic crisis as a result of stimulus. Earlier this year, the World Bank announced that Millennium Development Goal 1 – halving global poverty levels in 1990 by 2015 – had probably been reached in 2010. About half of this decline is attributable to China, according to The Economist.
Growth has presented its own challenges: urbanisation, environmental degradation, internal migration and high inequality – a sixth of its population still lives below the international poverty line. Its development gains and demographic policies have also created a crisis in terms of care for older people. However, recent sustainability programmes and the realignment of spending to green projects indicate that China is still capable of rapid change.
This is an advantage of its one-party system. There are also many drawbacks: censorship, surveillance, corruption, forced evictions, disappearances, torture, arbitrary arrests, and the suppression of human rights defenders and ethnic and religious minorities, particularly in disputed territories. The country is also the world's most secretive and prolific executioner, with thousands killed last year.
On the international stage, China has continued to be cautious. Its abstention in the Security Council vote to authorise the protection of civilians and enforcement of a no-fly zone in Libya, and its affirmative vote on referring the Gaddafi regime to the International Criminal Court, were exceptions to its usual policy of noninterference, although it has supported such action in the past and regularly contributes to peacekeeping missions. In development terms, its engagement has increased massively. From oil in Angola to hospitals in the Democratic Republic of Congo, China's relationship with the continent links aid, trade and investment. Last year, China's trade with Africa reached a record $166bn and, at a summit in Beijing this year, President Hu pledged $20bn in credit to some 50 African leaders present.
Online Exclusives