You are here: From the editor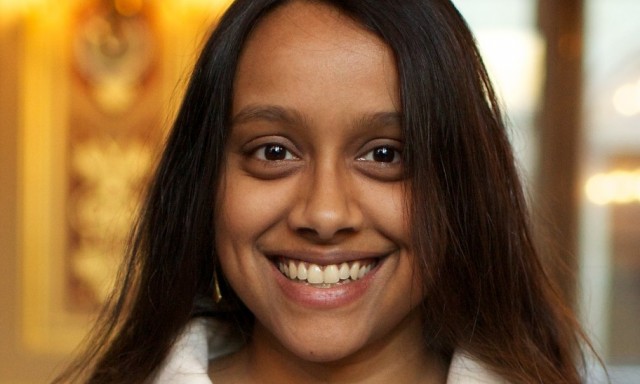 Beginning with a candid piece by UN scholar Thomas G. Weiss, this issue of New World looks at the UN's role in today's world. Barbara Crossette, UN correspondent for The Nation, analyses the organisation's relationship with the media and Carl Soderbergh of Minority Rights Group International considers how well the UN's statebased structure has served those whose rights are often abused by their governments. This issue also attempts to dispel misconceptions about the UN by tackling 10 common - but ill-founded - criticisms of the UN.
Setting the record straight is vital at a time when UN funding is under threat. Susan Rice, US Ambassador to the UN, has blocked attempts by countries including the UK and France to cut expenditure on peacekeeping in Liberia, Haiti and Sudan. Meanwhile, in the US Congress, the House of Representatives' Foreign Affairs Committee has approved a bill calling for UN funding to be made voluntary and conditional.
The US is the largest contributor to the organisation's budget and makes substantial voluntary donations to its aid agencies. However, its total contributions to the UN were about $7.7bn this year - less than 1% of the federal budget and a little more than the country's citizens are predicted to spend on Halloween.
The proposed legislation follows a decision by Representatives to reinstate the Bush-era funding freeze on the UN Population Fund (UNFPA), which is accused of promoting abortion and China's one-child policy. It has, of course, done neither, as was borne out by a 2002 investigation by the US State Department. The agency's officials worry that the cuts might actually increase the number of abortions, especially unsafe ones, as its work to prevent unwanted pregnancies will be affected. Some 215m women worldwide want to delay or avoid pregnancy but cannot access or afford contraception. Global population, meanwhile, is expected to reach 7bn on 31 October 2011.
The bill's author, Republican Representative Ileana Ros-Lehtinen, claims it will promote UN reform and change the organisation's undue focus on Israel. Interestingly, half of the bill's provisions explicitly relate to Israel-Palestine. These include an end to US government funding for the UN agency that helps Palestinian refugees, and plans to withhold funds from any UN agency that "upgrades the status" of Palestine.
Oliver McTernan of the organisation Forward Thinking contributes an article about Palestine's bid for UN membership, which dominated coverage of the General Assembly this September. The bid has helped Palestinians to put the spotlight back on their cause, but is unlikely to further progress on the ground. As New World went to press, the Israeli government announced plans to build the first major new settlement in the occupied territories for a quarter of a century.
Following suggestions received through our readers' survey, this issue of New World introduces a new feature called "Talking Points", which looks at Security Council reform. We also hope that the Winter edition goes some way to addressing readers' recurring request for bite-size facts and figures on the UN.
An part of our update on UNA-UK's work and stories from our membership, Ravi Kumar writes about UNA Birmingham's efforts to fight caste discrimination, Sara Traubel covers UNA Youth's activities in Aberdeen, and UNA-UK young professional Aaron Akinyemi reports on his time at the UN NGO conference on sustainability.
Lastly, we want to hear your thoughts on the UN. Do you think it is indispensable or ineffective? How would you make it stronger?