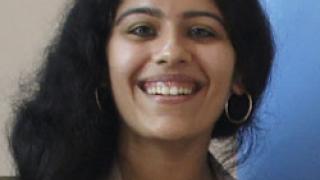 In July 2011 UNA-UK sent a delegation to the UN High Level Meeting on Youth to lobby for the inclusion of young people in national and international decision-making and development plans, and to raise the profile of UNA Youth by networking with youth organisations from around the world.
UNA-UK was represented by Mitali Nikore, our youth delegate who led the delegation, and Natalie Samarasinghe, UNA-UK's Head of Policy & Communications.
An abridged version of Mitali's reflections on the event was published in the print version of New World. Below is the full version of her piece.
"Failing to invest in our youth is a false economy" - Ban Ki-moon, UN Secretary-General
This July, the United Nations General Assembly (GA) held an historic session, the High Level Meeting on Youth.
Member States were represented by their Presidents, Ministers of Youth, Ministers of Economic & Social Affairs, Permanent Representatives to the GA and even National Youth Delegates selected especially for the conference. Additionally, there were representatives from over a 100 different civil society organisations (CSOs) who were invited to observe the conference. UNA-UK was one of the few organisations from the United Kingdom. An outcome document was adopted at the closing General Assembly plenary session which was comprehensive and action-oriented.
It may have marked the end of International Year on Youth 2010-11 but sitting in the NGO section of the General Assembly, hearing country after country committing to address issues of side-lining and exclusion specifically affecting young people; recognising youth unemployment, youth illiteracy, HIV/AIDS and discrimination on the basis of age as serious and severe problems; as well as spelling out programmes to encourage active citizenship, volunteering and skill development, filled me with hope of a better future.
This conference not only gave me a ringside view of policymaking for youth by member states, it also provided exposure to the work of several youth-led CSOs through concurrently running side events hosted by UN agencies such as UNFPA, UNICEF, UN WOMEN, UNEP and NGOs such as Amnesty International, IPPF and the Youth Coalition. Several areas of concern were highlighted here such as gender inequality, role of social media, youth and human rights as well as youth fighting climate change. I even had the opportunity to ask questions and comment at these events.
At the end of his speech at the opening plenary session, the Honourable Secretary General asked a simple question - "Are we doing enough?" and each and every CSO representative shouted out "NO!" Mr. Romulo Dantes, from YMCA Brazil alluded to the views of young people in Brazil on such conference: "They talk, talk, talk and absolutely nothing changes in my life" and at the end of his speech sang a song in the middle of the General Assembly encouraging people to believe in youth.
Another youth representative, Ms. Leila Yasmin Mucarsel of the Citizens Alliance for Youth, Argentina said: "What do you do when the greatest opportunity of your life presents itself? You take advantage of it. Youth are the greatest opportunity in the world today." It was moments like these which I shall never be able to forget!
In conclusion, the conference was able to call the attention of member states to youth affairs and to ensure they incorporate youth as a target group in national development plans; encourage national & international media to focus on youth affairs and provide a platform for the exchange of ideas between youth-led organisations working in different parts of the world.
The message of the conference was clear - look at young people not as a problem, but as a part of the solution - and this, in my view, made the High Level Meeting on Youth 2011 a resounding success and truly memorable event!
Mitali Nikore was a member of the 2010-11 UNA Youth Council, on which she served as Model UN and Education Officer. She was UNA-UK's youth delegate to the UN High Level Meeting on Youth on 25-26 July 2011.