You are here: Economic empowerment?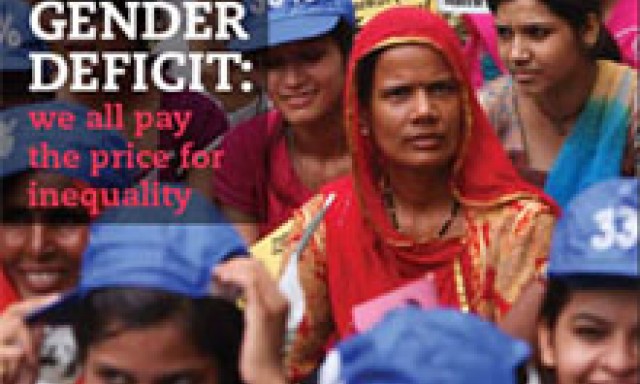 Around the world, governments have responded to the massive increase of women in the workforce over the past century by crafting public policies to help them reconcile work and family obligations. These policies, which workers and employers in most countries have come to accept as standard and necessary for working families, include paid leave for new parents, flexible scheduling, breastfeeding accommodation, paid sick days that can be used for family care, and prohibitions on workplace discrimination based on family responsibilities.
One of the most common work-family supports, paid maternity leave, is practically universal: academic research covering 190 countries shows that as of 2011, 178 countries guarantee paid maternity leave under national law. In nine of the 190 countries, the status of paid leave for new mothers was unclear. Just three countries definitively offer no legal guarantee: Papua New Guinea , Swaziland - and the United States.
But despite these efforts, women continue to be disadvantaged - in developing and industrialised countries alike. Overall, women still have a lower employment rate than men and segregation persists across occupation, sector and type of workplace. As a result, the experiences of women and men at work, in terms of workplace environment and conditions, also varies greatly, even without any potential discrimination. Perhaps most pernicious are the differences in employment status and contracts. Women continue to be relegated to vulnerable jobs, with inadequate earnings, benefits and working conditions. In some regions of the world - notably South Asia and Western Africa - some 80% of working women are engaged in unpaid agricultural or domestic labour. Across Europe, women are over-represented in the part-time labour market, and are more likely to have contracts with fewer benefits and fixed terms.
And then there is the issue of pay. Even in countries like the UK, where equal pay legislation has been in place for over four decades, women working full time are still paid an average of 15.5% less per hour than men - the equivalent of men being paid all year round while women work for free after 2 November. There are two broad explanations for this. Firstly, that women are disproportionately employed in lower-paid jobs - in other words, labour market gender segregation, and secondly, that discrimination (by employers, trade unions, the law or domestic norms) continues to thwart the progress of women regardless of their performance, productivity, education and experience. Women are under-represented in better-paid managerial and professional posts. Even at the United Nations, there is a rapid drop-off in the proportion of women in higher pay-grades. At the lowest professional level in the UN Secretariat, 63.4% of workers are women. This dips to 41.5% at the mid-ranking level and 29.7% at the highest, before tailing off to just over 20% at the director level.
So what can be done to redress this situation? Various academic studies (e.g. Hadas Mandel and Moshe Semyonov, and the Luxembourg Income Study of 20 advanced societies) indicate that gender earning disparities are less prominent in countries with developed family policies. However, these studies also show that while "mother-friendly" policies enable more women to become economically active, they worsen gender occupational inequality. Strong equal opportunities legislation is therefore also vital.
Striking the right balance is not easy. Increasing part-time work opportunities, for example, would likely enable more women to juggle work and domestic commitments. In the Netherlands 75% of working women are in part-time jobs. On the other hand, it means that these working women are likely to be earning less pro rata and enjoying fewer benefits. Likewise, evidence comparing women in Scandinavian countries to those in the US and Britain, indicates that family-friendly policies can actually reinforce the glass ceiling. Scandinavian women take advantage of flexible working and generous maternity benefits, but lose out on the top promotions that British and American women enjoy. Where pay is concerned, British women fare better than their American and Scandinavian counterparts thanks to legislation.
It is vital that gender-specific concerns are integrated into national and international economic and development policies, and that a coherent gender policy, which includes legislation and education on domestic norms, is developed in parallel. Sustainable economic growth and human development rest on women's equal participation in the economy. Effective policy choices and development financing must therefore be tailored to the needs of both women and men.
---
Iveta Ganeva graduated from Nottingham Trent University with a BA in International Relations and is currently working as Membership Intern at UNA-UK.