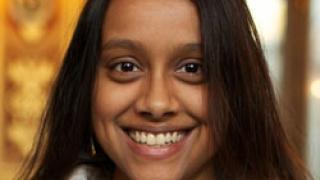 To celebrate the 100th International Women's Day and the new UN Women agency, this issue of New World is dedicated to gender equality and women's empowerment. If you take any indicator of development, rights or security and disaggregate the data by gender, chances are the results will be shocking, whether it's the low percentage of women in decisionmaking roles or the high incidence of sexual violence.
Shorn of context, these statistics can be counterproductive. What does it mean, for instance, to say that 70% of women experience violence if violence is not defined and the equivalent figure for men is not included? Does it make sense to speak about the proportion of women in informal work without looking at the myriad factors that influence this position at the individual level?
These are valid points and ones that can reduce discussion of gender issues to a battleground of numbers and anecdotes. But such statistics are useful wake-up calls, demonstrating the deep challenges that women across the world continue to face. Nearly 70% of the world's illiterate are women. Women earn just 10% of the world's income. They own just 1% of the world's property. Over 40 years after the Equal Pay Act was introduced in the UK, women working full time are still paid about 15.5% less per hour than men. Rape is a tragic part of life for millions of women. In some areas of the Democratic Republic of the Congo an estimated 40 women are raped every day. And while the risks that women face vary greatly according to location and background, professing feminism can attract ridicule and aggression in every part of the world.
Raising awareness of these issues in a way that offers hope is challenging but our contributors have done so admirably. In our feature story, Dame Margaret Anstee speaks about breaking down barriers during her four pioneering decades at the UN. Margot Wallström, UN Special Representative on Sexual Violence in Conflict, calls on us to break 'history's greatest silence' ; Harriet Harman QC MP, UK Shadow Secretary for International Development, urges the UK to step up its efforts to support UN Women; and Nicola Blackwood MP, who chairs the British parliamentary group on women, peace and security, makes a compelling case for women's participation to be as high a priority as women's protection. New World online has a host of web exclusives on gender and HIV/AIDS, women's rights, domestic violence and more. In the interests of gender balance, this issue also has one male contributor: our new Chairman, Sir Jeremy Greenstock, gives a fascinating and candid interview about his time as British Ambassador to the UN and as UK Special Representative for Iraq.
Natalie Samarasinghe
Head of Policy & Communications