You are here: Biodiversity: new age of extinction?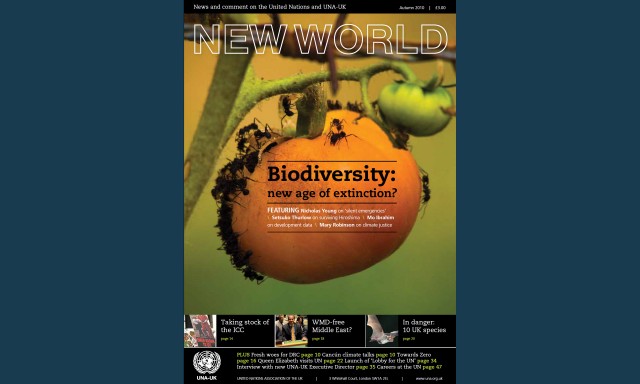 An estimated 150-200 plant and animal species become extinct every day. While humankind is certainly not among them – the global population is poised to breach the seven-billion mark next year – we too are under threat from the rapid loss of biodiversity and the ecosystems we rely on to sustain us. In this issue of New World, we make the case for integrating conservation with action to tackle climate change.
Ahead of the December 2010 UN climate conference, we also put the spotlight on the human face of climate change. In an op ed based on her speech at UNA-UK's major UN Forum event, Mary Robinson explains why climate change is arguably the greatest threat to human rights. On page 8, Sir Nicholas Young highlights the devastating cycle of drought and heavy rains in the Sahel region.