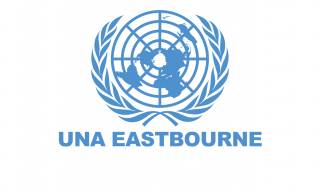 The Eastbourne UNA serves to engage the local community with the aspirations and achievements of the United Nations through regular local meetings and events. Over the years the focus of our branch's work has often reflected the changing priorities of the UN and for this reason today we have a strong commitment to supporting the Sustainable Development Goals in particular those relating to the consequences of climate change. Since 2003 our branch has developed strong links with Uganda and the United Nations Association of Uganda (UNAU). Such links are vital for us to understand the immense challenges facing developing countries and for us to know our responsibilities for mutual international support. An important scheme our local branch initiated in 2006 was the UNA Eastbourne Carbon Offset Scheme, which not only directly contributes to community wellbeing in eastern Uganda, but at the same time allows us to meet our UK responsibilities to offset our own CO2 emissions.

All our meetings are open and free to the public. We are happy to welcome new members to our branch who share our values and wish to support any or all of the UN's 17 Sustainable Development Goals. The support of our members and sponsorship by individuals and businesses enable us to achieve success in our projects. Please take a moment to look at our website to check on our projects.


Ian Elgie (Chair)
ianelgie@hotmail.com
07704178011
 
There are currently no events.
There is currently no news for this branch
Contact
Branch contact

Christina Elgie (Hon. Secretary)

Tel:

07708 495143

Email:

christinaelgie@hotmail.com