You are here: UNA Canterbury: Planet versus Profit, UN Earth Day in Canterbury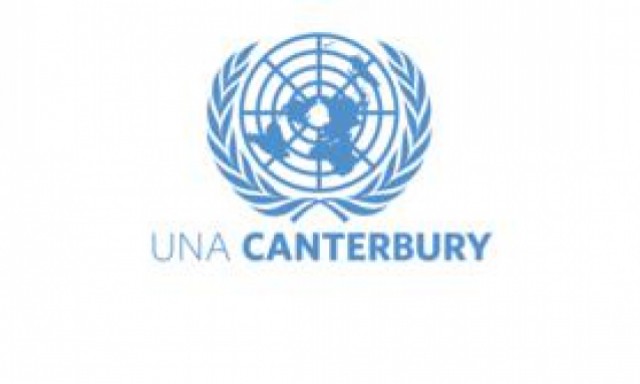 Event Details
Event Date
26 April 2014 10:30am
-

5:00pm
Location
Augustine House
Canterbury
CT1 2YA
United Kingdom
In partnership with the Abbots Mill Project (AMP) we are holding our 4th consecutive annual UN Earth Day Event.Come and Join the Discussion of whether Economic Growth is compatible with Sustainable Development.The All-Day Exhibition: about 20 groups will show-case their contribution to conservation and sustainability.The UNA-Led Morning Session: Barrister Ian Mason (and founder member of Wild Law UK) will tell us how he took part in the interactive dialogue of the 67th session of the UN General Assembly on harmony with nature. This was held to commemorate International Mother Earth Day in New York 22 April 2013. This will set the scene for the Open Panel Discussion when Julian Brazier MP will join an 8-person panel of representatives from government and law, and specialists in sustainable development, economics and ecology.The AMP-led Afternoon Session: this will feature a new kind of workshop called 'The World as a Cafe.' Two facilitators will enable people to engage in conversations that link and build on each other as they move between groups, cross-pollinate ideas and discover new insights into the questions and issues that are most important in their life, work and their community.In regard to outcomes of this event, we hope to re-new our political engagement with Parliament in respect of adopting the 'Green Economy' as described in the outcome document of the 2012 UN Earth Summit (Rio+20). Also, we expect to contribute tothe local Sustainability Action PlanAll are welcome to all or to any part of the day.Free Entrance, buy your own lunch from the on-site cafe, or bring your ownAugustine House is part of Canterbury Christ Church University, but is off campus on Rhodaus Town on the south side of the Ring Road. It is near the East Railway and Bus Stations, and Park & Ride. There is no on-site parking. The nearest public car parks are in Watling Street and Station Road East. 
The mission of the Abbot's Mill Project is:
To develop an urban hub of environmental and social justice, powered solely by non-centralised, renewable energy, principally through re-instating a water wheel into the old mill race on the site of the former Abbot's (Denne's) Mill (the seven-storey mill that once stood on St Radigund's Street).
The hub will include an education/research centre about sustainable living, renewable energy and the importance of the River Stour in Canterbury's past, present and future, a vegan community café and a community-led woodland/wildlife garden based on permaculture principles.