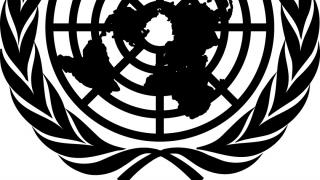 As CEO Natalie Samarasinghe steps down after 15 years with UNA-UK, we are searching for a new Chief Executive Officer and creating two new roles to reinforce the team as it enters a new era.
This is an exciting time to join UNA-UK. As the world grapples with a growing list of challenges, the need for global cooperation has never been more urgent or apparent. There is widespread recognition that we need to transform our global system of international institutions – but the international community is polarised, and the UN overstretched and underfunded. In the UK, there is cross-party support for the UN and for the UK to play an active global role, but disagreement on what this looks like in practice.
Internally, UNA-UK is a very strong position. Over the past few years, it has steadily increased its profile, network and impact with a string of campaign successes. It has also strengthened its governance and shored up its finances, with sufficient funds to deliver its strategic objectives and expand staffing and activities in the coming years. And it has sought to become a leader in responding to social and COVID-driven change, placing greater emphasis on flexibility andvcompassion in its own workplace.
UNA-UK is looking for a new Chief Executive Officer to build on these foundations and continue to develop the organisation's mission at this natural inflection point in its history. Reporting to the Board of Trustees, the CEO has overall responsibility for strategy, programmes, governance, operations, finances, fundraising and staffing. The deadline for applications is on 19 January 2022.
UNA-UK is looking for a Head of Outreach to inspire, engage and grow our network into a global movement for a better future for all. The postholder will work closely with our team and Board, as well as our 30,000 members, 100+ community and youth groups, and 1,000 civil society partners spread across the world. The deadline for applications is on 19 January 2022.
UNA-UK is looking for a Senior Communications Officer to transform our storytelling and improve our digital offer as we enter a new era amidst the pandemic, with new leadership and sufficient funds to invest in communications. The deadline for applications is on 28 January 2022.
Click here to read more and dowload the application form. As UNA-UK believes diversity is crucial to its success, we welcome applicants who represent diversity in all its forms.