You are here: Natalie Samarasinghe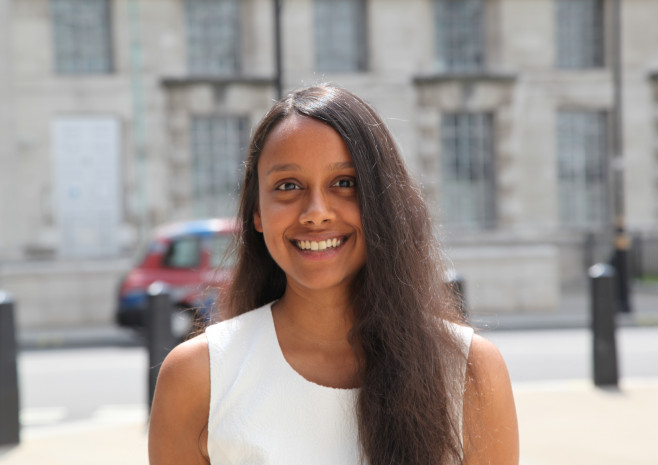 Natalie Samarasinghe
Chief Executive Officer
Natalie Samarasinghe is CEO of the United Nations Association – UK (UNA-UK), where she has worked since 2006. She is the first woman to hold this role.
As chief executive, Natalie works closely with UNA-UK's Board of Trustees on the Association's strategy and policy positioning. She provides analysis on international relations and institutions, and leads the UNA-UK team in its campaigning, advocacy, outreach, fundraising and education activities.
In 2019-21, Natalie took leave of absence from UNA-UK to work at the United Nations in New York - first as Speechwriter to H.E. Maria Fernanda Espinosa, 73rd President of the UN General Assembly, and then as Chief of Strategy for the Organisations 75th anniversary campaign (link to www.un75.online). She continues to support the follow-up process to UN75, working with the Igarapé Institute in Brazil on a digital stakeholder consultation.
Natalie has advised governments, NGOs and UN entities on issues such as human rights and governance. In 2014, she co-founded the 1 for 7 Billion campaign (link), which helped to transform the UN Secretary-General selection process. In 2018, she won a Global Challenges Foundation award for a proposal to open up UN decision-making and programme delivery. That year, she launched the Together First coalition on global governance reform (link) at the inaugural Paris Peace Forum.
A regular commentator on international organisations, Samarasinghe has co-edited the eight-volume SAGE Major Work on the UN and contributed chapters to the Oxford and Routledge UN handbooks. She has also edited specialist publications on sustainable development and climate change for Witan Media and worked with the National Commission for UNESCO on teaching materials.
She has degrees from the University of Oxford and London School of Economics.