breadcrumb navigation:
Home

/

Get involved

/

Local UNA events
You are here: Local UNA events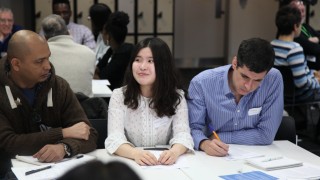 Local UNA events
A comprehensive guide to organising events for local UN Associations
Over 100 local UNA groups across the country hold events that engage their local community with the work and values of the United Nations. This series of articles contains some of the ideas that local UNAs have shared with us about how they plan, finance and promote their events.
We've added links to other useful websites as well as some thoughts of our own. We hope that this serves as a helpful resource for all local UNAs, whatever the event.  
If you think we've missed anything, please do let us know so we can share your ideas with everyone.