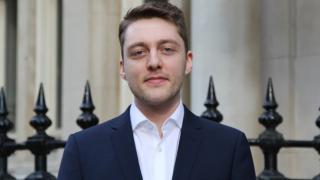 Chris Wallace
Policy & Outreach Officer
Chris joined UNA-UK in January 2020, working to strengthen UNA-UK engagement with key constituencies. Chris leads the organisation's work on the All-Party Parliamentary Group on the United Nations (UN APPG); he works alongside the UNA-UK elected trustees to support local UNA initiatives and to engage with UNA-UK's wider network of members and supporters; and he works with UNA-UK's organisational partners to encourage engagement with UNA-UK campaigns and to develop support for the UN in the UK.
Prior to joining UNA-UK, Chris studied Philosophy at the University of Leeds - with a specific focus on the morality and ethics of war, terror, and justice – and wrote his dissertation on the topic of combatant and non-combatant liability during war.
Over the previous five years he has worked on numerous political campaigns, both in the UK and in the United States, gaining experience in varying roles on different types of electoral campaigns. Chris has volunteered for various animal charities in Malaysia, Vietnam, and New Zealand; and previously worked as a voluntary HelpLine counsellor for the National Society for the Prevention of Cruelty to Children (NSPCC).