Lord Malloch-Brown biography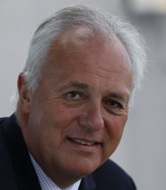 Mark Malloch Brown was UN Deputy Secretary-General and Chief of Staff under Kofi Annan, with whom he worked closely on all aspects of the UN's work, including the reform agenda endorsed at the 2005 World Summit. He previously served as head of the UN Development Programme and Vice-President for External Affairs at the World Bank. He has held positions at the UN Refugee Agency and The Economist, and has also served as Vice Chairman of the World Economic Forum.
After leaving the UN, Lord Malloch-Brown served as a UK Foreign & Commonwealth Office Minister, with responsibility for strengthening relations with Africa, Asia and the international system. In 2009, he was the Prime Minster's envoy for preparation of the London G20 Summit.
He is currently Chairman of Europe, Middle East and Africa at FTI Consulting and serves on a number of non-profit and advisory boards, including the Royal Africa Society, International Crisis Group, Open Society Foundation and Save the Children International.