A safer world: State recognition and self-determination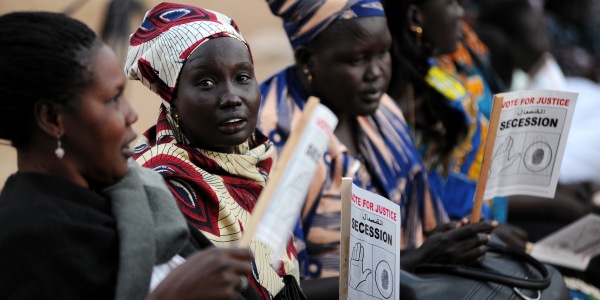 This topic is complex and requires that delegates gain at least a basic understanding of international law. Therefore, it is probably not appropriate for students below A-Level.
Introduction
When the United Nations (UN) was formed in 1945, it only had 51 members. Some independent states chose not to join until later, but almost all of Africa, South East Asia, the South Pacific, and the Caribbean were made up of colonies administered by European countries, the United States, Australia, and New Zealand. Over the next 50 years, one of the organisation's most successful projects would be the work of the international trusteeship system, mandated by the UN Charter to administer transitional territories in 'their progressive development towards self-government or independence.' The Trusteeship Council that oversaw this process became inactive in 1994, having completed its task upon the independence of Palau. As of 2011, the UN has 193 member states.
The trusteeship system was rooted in the new organisation's belief that the self-determination of peoples was one of the things that would contribute to the achievement of universal peace. Self-determination means giving groups the ability to 'determine their political status and freely pursue their economic, social and cultural development.'
It does not necessarily mean that the group will be given, or even seeks, statehood. Many self-determination movements have sought varying degrees of autonomy (self-governance and/or independence) within their current state or have merely called for recognition of and respect for their culture by their national government.
In the years following the establishment of the UN, the Charter's promotion of self-determination was a key factor in the rapid and almost total disintegration of the colonial system and the creation of many new independent states. Until 1985, most of the new UN member states were former colonies, mostly in Africa and Asia. After 1990, many republics that had been part of the Soviet Union and Yugoslavia became independent and joined the UN in their own right.
Self-determination is also considered a human right, enshrined in both the International Covenant on Civil and Political Rights (Article 1) and the International Covenant on Economic, Social, and Cultural Rights (Article 2). Nevertheless, self-determination remains out of the reach of many groups and concessions to their demands for independence and autonomy represent a highly politicised topic for discussion.
When does a territory become a state?
State recognition and self-determination are legal concepts but the application of international law cannot be separated from the realm of international politics and state interests. Legal recognition will take place only when it is politically acceptable to the international community (and especially to the world's most powerful states), regardless of whether or when the entity displays the legally defined attributes of a state.
A territory may be recognised as a state by some states without being recognised as a state under international law (as is the case with Taiwan). Recognition as a state may be signalled by accepting or sending diplomatic representation on a bilateral basis (e.g. Turkey is the only country that recognises the Turkish Republic of Northern Cyprus as a state), but gaining membership in the UN has come to represent the test of statehood under international law.
This requires both a recommendation from the Security Council (which the permanent five members can veto, if they want to block independence and recognition) and approval by the General Assembly. As of 2012, only three states (the Holy See/Vatican, Cook Islands and Niue) are recognised under international law without being members of the UN.
States generally share several characteristics. In addition to being recognised as a state by a large number of other states (usually shown by admittance as a member of the UN), a state should control territory and that territory's border with other states. States should also exercise control over their population, and may negotiate and enter into international agreements with other states (e.g. treaties).
These characteristics are not shared by all states, nor do all non-states lack them. Somalia, for example, is a recognised state that has lacked a functioning government and has existed in anarchy since 1991. Taiwan exerts control over its territory and appears to be a functioning state, although it is not recognised as a state under international law. Cases like these illustrate the role of international politics in determining the recognition of statehood.
Continued struggles for self-determination
There are many places in the world which believe that they should be granted statehood. Somaliland, for example, has a stable, legitimate and democratically elected government, impressive economic development, a constitution and government institutions and even issues its own passports and visas. It declared its independence from Somalia in 1991, but despite the fact that Somalia has been operating in a state of anarchy since then, no state has recognised Somaliland as a state under international law.

Other territories that are fighting for or negotiating for their independence include Kosovo and Western Sahara. However, the Palestinian Territories present one of the most complex and longstanding struggles for self-determination.
The growth of Anti-Semitism particularly in Europe around the time of WWI was the main prompt to encourage the immigration of Jews to Palestine. Jewish people believed the 'Land of Israel' to be their homeland and wanted to establish a Jewish Nation there. But the Palestinian people saw this huge influx of Jews as a threat to their national identity, and battles between the Arabs and Israelis for both land and recognition have occurred in the area ever since.
Many attempts have been made to broker a two-state solution, but so far they have failed to have any real impact on the ongoing conflict between Israel and Palestine. In 1993 the Oslo accords were signed by both the Palestinian and Israeli leaders, but failed to produce any results. In 2000 US President Bill Clinton convened a peace summit at Camp David between the two leaders, but talks broke down.
Israel is a recognised state and has UN membership, but at present Palestine officially remains an occupied, stateless nation. It is however in a unique position within the UN. While not a member state, it has permanent observer status, but unlike other observers it has been allowed six places for delegates at the General Assembly (usually observers have only two).
In addition, despite membership to UNESCO usually being reserved for member states only, Palestine has had its application for membership in principle to UNESCO approved. And, as of December 2011, 128 of the 193 UN member states have formally recognised the 'State of Palestine'.
In September 2011 Palestine made an application to become a member state of the UN, but membership requires a two thirds majority with no veto from any of the permanent five members.
As one of the permanent members, the US's political alignment with Israel means it is expected to oppose the bid. Israel also opposes the application, and although European states sympathise with the Palestinians, it is thought that they share the US view that a successful bid could harm US-led Israeli-Palestinian peace talks and will do little to quell the violence, or change the current structures of occupation.
Group movements for self-determination may cross international borders, as with the calls for an independent Kurdistan made up of land from Iraq, Turkey, Syria and Iran. Movements may be also contained within the borders of one state, like calls for the independence of Scotland. They may be violent struggles or may consist entirely of non-violent political action (as in Scotland).
Often, only the unwillingness of certain powerful states to recognise their claims keeps these territories and groups from statehood. These decisions often reflect geopolitical realities, rather than the claimant's actual argument or the state characteristics that it displays.
Many other states have their own secessionist groups and so wish to discourage self-determination generally, rather than risk the chance that they could end up losing sections of their population, valuable chunks of land or resources. The situation in Chechnya, for example, and the Russian state's desire to avoid creating a precedent for the recognition of breakaway provinces, is reason enough for the Russian government to refute certain other claims for self-determination.
The UN's Role
In recent years, the UN has been involved in the transition of states towards independence. In Timor Leste, for example, the UN helped the East Timorese write a constitution and form the institutions of government in the lead-up to full independence from Indonesia.
Issues to consider:
Does my country have any independence movements or groups that have been calling for self-determination or independence? How will this affect my country's attitudes toward regions or groups in other states that seek self-determination?
Does my country recognise any states that are not recognised by the international community as a whole?
Was my state a colony at any time in its history? If so, how was independence won/granted?
'How much' self-determination should be people be entitled to as a human right? Full independence? Limited autonomy?
Does the UN need a new procedure for the foundation of new states to replace the old (and now inactive) trusteeship system? Should there be one standard approach or should decisions about statehood be considered on a case by case basis?
Should there be definite rules for determining what constitutes a state? Why or why not? And, if yes, what should they be?
Resources
International Law
Decolonisation & Trusteeship
Defining Sovereignty
Self-Determination as a Human Right
Case Studies